Panda Planner has been featured in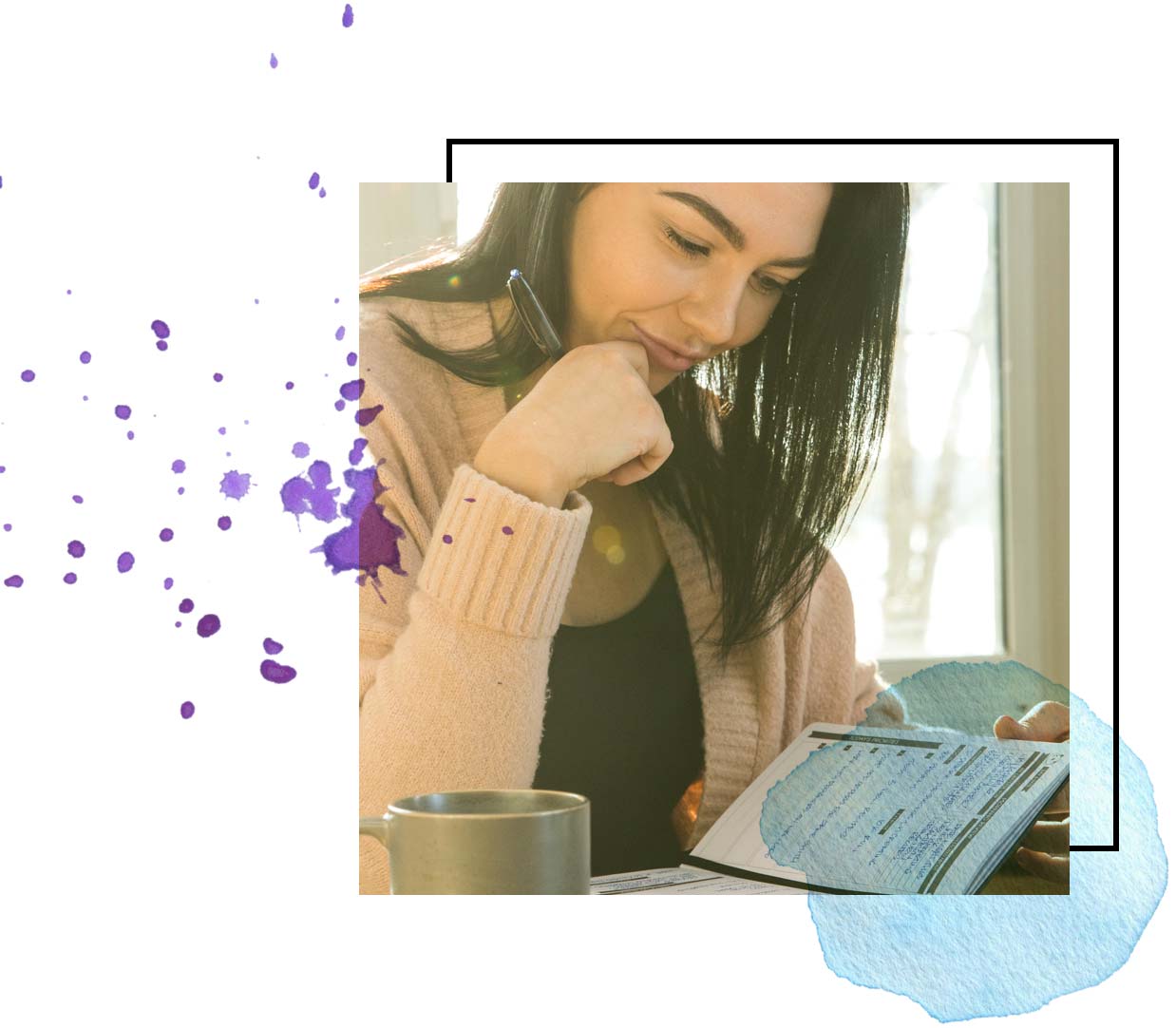 The countless demands of modern life are
overwhelming
If you feel exhausted trying to keep up, disorganized and unable to focus, or disconnected from the people and things that really matter—you're not alone.
Life isn't meant to be lived this way. Life should be lived vibrantly.
You deserve to thrive.
Join
800,000

people and counting who are using Panda Planner to unleash their true potential.

Confident And In Control
Stop living in "reaction mode" and get back in the driver's seat instead.
Organized And Productive
Stay focused so you can take on bigger projects and hit your goals.
Great Relationships
Develop deeper connections and be present with the people that matter most.

Energized And Optimistic
Regain the spark in your life and get excited about what the future holds.

Work—Life Balance
Mentally leave your work at work and have more time for family, friends and fun.
The Panda Path
The path we're told to follow clearly isn't working. Here's your new plan:
Restart
Get the tools to kickstart your life
.
Reclaim
Follow the process and take back control
.
Rejoice
Revel in your new, vibrant life!
Born out of
necessity
Overwhelmed by the symptoms of Lyme disease, Traumatic Brain Injury and
, our founder turned to proven research in positive psychology and neuroscience and created a system to get his life back on track.
Michael Leip
Founder and Creator of Panda Planner
Champion of High Fives
I think it's safe
to say that
you're pretty awesome.
You may not feel that way all the time, but you know that if you could just find a way to stay on top of your shit, everyone would recognize how badass you really are.
The problem is…Read more
…that trying to keep up with the speed and demands of modern life is exhausting and it leaves you feeling overwhelmed, disconnected, and robbed of your passion. I get it. I've been there. At Panda Planner, we believe that the demands of our modern world shouldn't prevent you from living the life you were meant to live, and anything that deprives you from realizing your true potential is fundamentally wrong.
A few years back, I was really struggling after getting Lyme disease, a traumatic brain injury and cancer. Riddled with anxiety and depression, happiness wasn't even on my radar because it took everything I had to just keep my head above water. I was desperate for something to help me get back on track so I turned to the proven research from positive psychology and neuroscience to create Panda Planner.
After following the Panda Planner system, I finally feel like I have control again. I no longer feel like a slave to the countless tasks and issues that life throws at me, and instead I feel confident I can handle whatever comes up. I've reclaimed my happiness and I'm on a mission to help others do the same!
Join the Panda Planner movement so you can avoid feeling like you're living in an overwhelming haze, and instead take back control and start living the vibrant, passionate life you were meant to live!
Read less