Hear What Our Customers Have to Say
Robyn
Working Mom and Student
"Panda Planner helped me to not only get organized with my day to day to-do lists as a busy, working mom, but it also helped me to set and work on other personal goals, as well. For example, I got my house in order, finished several sewing projects and took a real estate course."
The daily affirmations and morning rituals helped me change my mindset to be more positive and grateful.
I became so organized that I felt that I could take on another challenge and started a real estate course.
I was stagnant and not progressing and doing the minimum, Panda Planner helped me to achieve so much more.
I love the Panda Labs community facebook group - everyone is so supportive and you get so much more than a planner!
---
Coach Ken
Small Business Owner, Uzima Fitness
"Panda Planner has remarkedly changed my business and my life. I've been using Panda Planner for over 3 years. I was getting too confused managing my personal and business life. I now can plan both my personal and business life and they both grew, especially my business. I recommend it to all of my friends!"
The ability to breakdown my 5 year goal into 6 months, monthly, weekly all the way to daily
Creating a morning routine to practice gratitude start the day off centered
Count my wins not focus on loss as much
!
Customer Reviews
Write a Review
Ask a Question
Filter Reviews:
planner
track
life
Panda
Panda Planner
priorities
goals
things
space
version
01/21/2020
Annamarie C.
United States
A Life Changer
My goal this year was to consciously live in a state of higher frequency - not as out there as it sounds! I want to be organized, have time for both work and play, and be on time. I have everything I need to accomplish these goals in the Panda planner. I am so happy with it that I bought one for my office mate and she feels the same way as I do. The planner is well thought-out, perfectly organized so that it's easy to use, and so pretty! Thanks for a perfect tool that fits my new lifestyle.
01/18/2020
Lesley O.
United States
Fantastic planner
I love the large size, and the extra pages for journaling and reflection. Another great feature is all the room for notes in the schedule, including priorities both daily and weekly. Also love that the monthly calendar pages are all grouped in the beginning. Really helps keep me organized and on track in a positive way. Very thoughtful layout. Highly recommend.
01/15/2020
Kecia W.
United States
Review
Good thanks for the positive messages and encouragement, it is appreciated. I will recommend your product.
01/12/2020
Heather C.
United States
I LOVE the new weekly format!!!
This is my second Panda Planner, and this year I bought my husband one as well, AND the planner for businesses (we own a pizza restaurant). I can not say enough positive things about the new weekly version. It has more room for notes, I love the break down for the weeks, and I have found that I utilize more of the planner now. I recommend it to all my friends, I just hope you guys plan on releasing a few more color options in the years to come so I can mix it up every year:)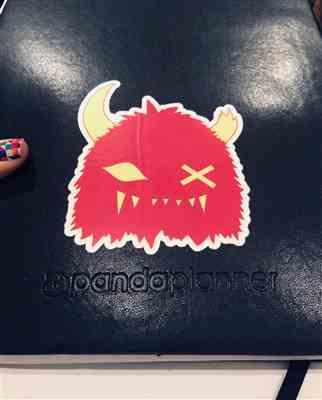 01/08/2020
Michael T.
United States
Systems
Each year I pick a word I want to focus on implementing or increasing in my life. 2020 is SYSTEMS. When I came across the Panda Planner, that is exactly what I found, a system. I have used "open date" and time structured planners in the past and have found that while they're great in their own sense, my mind just didn't work the way they were laid out. While it's only be a week for me, the Panda Planner is proving to be designed for and great for my style of simple thinking and guided exactly as I need for implementing a system of tracking and prioritization in my days, weeks, and months.
Panda Planner Guarantee
With over 400,000 Panda Planners sold, we're confident you'll love it too. Try a Panda today, and if you don't like it for any reason, we'll give you an immediate refund.