Hear What Our Customers Have to Say
Robyn
Working Mom and Student
"Panda Planner helped me to not only get organized with my day to day to-do lists as a busy, working mom, but it also helped me to set and work on other personal goals, as well. For example, I got my house in order, finished several sewing projects and took a real estate course."
The daily affirmations and morning rituals helped me change my mindset to be more positive and grateful.
I became so organized that I felt that I could take on another challenge and started a real estate course.
I was stagnant and not progressing and doing the minimum, Panda Planner helped me to achieve so much more.
I love the Panda Labs community facebook group - everyone is so supportive and you get so much more than a planner!
---
Coach Ken
Small Business Owner, Uzima Fitness
"Panda Planner has remarkedly changed my business and my life. I've been using Panda Planner for over 3 years. I was getting too confused managing my personal and business life. I now can plan both my personal and business life and they both grew, especially my business. I recommend it to all of my friends!"
The ability to breakdown my 5 year goal into 6 months, monthly, weekly all the way to daily
Creating a morning routine to practice gratitude start the day off centered
Count my wins not focus on loss as much
Customer Reviews
Write a Review
Ask a Question
Filter Reviews:
planner
track
life
work
Panda
Panda Planner
everything
priorities
goals
things
05/19/2020
Misty T.
United States
A Perfect Balance
I tried to make a bullet journal to use this year, but I just don't have the time to make it as useful as it should be, and the front loading of design was exhausting. Panda Planner has all the organization and planning I need, and it's undated so I can come back to it whenever I want! A really awesome product, great quality, amazing customer service, and hilarious emails- Panda Planner is worth it.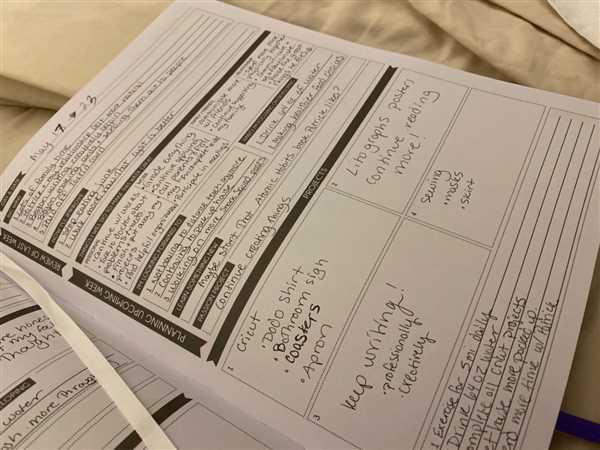 05/18/2020
Latrina B.
United States
Amazing
I purchased this planner with the hope that it would help me be more productive and it did just that. I look forward to filling in my daily affirmation,as well as reflecting on what I'm excited about and thankful for. I will definitely be purchasing another once this one is filled :)
05/16/2020
Amber Y.
United States
Just not for me
I had a herd time finding the value in this planner
05/15/2020
Sean E.
United States
All in one planner!
I really love this planner. It has allowed me to go from 3 notebooks (gratitude, task list, calendar) down to one integrated one. I actually like the fact that it is undated, because filling in the dates causes you to recognize the time rather than merely glancing at a calendar. All in all this is my favorite planner I have come across thus far!
05/09/2020
Teresa W.
United States
Best Comprehensive Planner I've Found
I'm the queen of planners. I usually have several going in order to track everything in my life. My Panda Pro has allowed me to consolidate them so instead of having a gratefulness journal, and exercise journal, a new habit tracker and an appointment book, I can have all of them in one. Love, love, love it!
Panda Planner Guarantee
With over 400,000 Panda Planners sold, we're confident you'll love it too. Try a Panda today, and if you don't like it for any reason, we'll give you an immediate refund.